8 Mile - Lose Yourself In The Music
If the streets had a voice, this would be it ... The story of 8 mile follows young Jimmy Smith on the most life changing week of his life. Having just split up with his girlfriend and living with his alcoholic mother and little sister, things aren't going well and he needs to make something of himself. After reluctantly being signed up for the rap battles which take place weekly, if he is ever going to make anything of his life ... now is his chance.
Watch 8 Mile Trailers
On the Eminem Show Bonus DVD came a trailer for 8 mile with 'Cleaning Out My Closet' played throughout. Later on the broadcasted commercial has the smash hit 'Lose Yourself', both can be watch here.
8 Mile Trailer 1 (Link Coming Soon)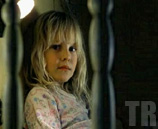 8 Mile Trailer 2
8 Mile Cast:

Eminem as Jimmy Rabbit
Kim Basinger as Stephanie Smith
Britney Murphey as Alex
Mekhi Phifer as David 'Future' Porter
Evan Jones as Chedder Bob

8 Mile Crew:

Directed by: Curtis Hanson
Written by: Scott Silver
Produced by: Brian Grazer, Curtis Hanson and Jimmy Iovine
Executive Producers: Carol Fenelon, James Whitaker, Gregory Goodman and Paul Rosenberg
8 Mile Awards won:
2004 ASCAP award for 'most performed song from a motion picture'
2003 OSCAR award for 'Best Music, Original Song'
2003 BMI Film Music Award and ' Most Performed Song from a Film '
2003 BFCA Award for 'Best Song'
2003 MTV Movie Award for 'Best Male and Breakthrough Male'
2003 Teen Choice Award for 'Movie Actor and Breakthrough Star'

| | |
| --- | --- |
| 1. Lose yourself - Eminem | 9. Time of my life - Macy Gray |
| 2. Love me - Obie Trice, 50 Cent, Eminem | 10. U wanna be me - Nas |
| 3. 8 mile - Eminem | 11. Wanksta - 50 Cent |
| 4. Adrenaline rush - Obie Trice | 12. Wasting my time - Boomkat |
| 5. Places to go - 50 Cent | 13. R.A.K.I.M - Rakim |
| 6. Rap game - D12 | 14. That's my nigga for real - Young Zee |
| 7. 8 Miles and runnin - Jay Z and Freeway | 15. Battle - Gangstarr |
| 8. Xzibit - Spit Shine | 16. Rabbit Run - Eminem |

| | |
| --- | --- |
| 1. Shook Ones - Mobb Deep | 8. Temptations - Tupac |
| 2. Juicy - Notorious BIG | 9. Shimmy Shimmy Ya - Ol' Dirty Bastard |
| 3. Gotta Get Mine feat Tupac - MC Breed | 10. Bring Da Pain - Method Man |
| 4. Feel Me Flow - Naughty By Nature | 11. C.R.E.A.M. - Wu Tang Clan |
| 5. Player's Ball - Outkast | 12. Runnin - Pharcyde |
| 6. Get Money - Jr. Mafia | 13. Survival of the Fittest - Mobb Deep |
| 7. You're All I Need - Method Man & Mary J. Blige | |
| | |